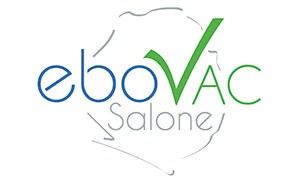 A Phase 2B expanded safety and immunogenicity trial is being carried out in the Kambia District of Sierra Leone by the EBOVAC1 consortium, in partnership with the College of Medicine and Allied Health Sciences (Sierra Leone), under the name EBOVAC-Salone. This large scale safety and immunogenicity study is helping us to learn as much as possible about how the vaccines work in people who live in an area affected by Ebola.
The first participants in the EBOVAC-Salone study were vaccinated in early October 2015. Read more about the study start.
Safety and immunogenicity data in adult participants in the EBOVAC-Salone study in Sierra Leone were presented at the European Congress of Clinical Microbiology and Infectious Diseases (ECCMID) in Amsterdam, Netherlands in April 2019. The data confirm the results of previous studies, demonstrating that the vaccine regimen is well-tolerated and produces durable humoral immune responses up to two years post-vaccination. Read the poster here.